Melody (My Books)
Click on the previews to preview each book
Universal sales links can be found by clicking on the Book Title 🙂 
Sorrowful Soul: Soul Poetry Series Book 3
Available in Kindle and Paperback!
If we're lucky, we meet twilight at the front door and old age creeps in on the night breeze.
Even if we make it to our twilight years, the more we age, the more loss we must endure as part of the cycle of life. Many of these poems lament death, but they also relate to broken relationships, severed friendships, and the loss of youth. This book of grief poetry is as much about saying goodbye and working through loss as it is about death and love split asunder.
This heartfelt collection provides company and compassion through the devastating journey of loss and shows us we do not travel this lonely road alone. Within these pages we share shock, numbness and denial, catapult into anger, bargaining, depression, loneliness, and guilt, and—eventually—make the seismic shift into testing the possibility of a new normal and finding acceptance.
Life & Soul: Soul Poetry Series Book 2
Available in Kindle and Paperback!
Life & Soul is the second book in the Soul Poetry Series by acclaimed author Harmony Kent.
This beautiful collection of over fifty poems will take the reader through the highs and lows of everyday life via contemporary poetry in a range of styles and themes. Within these pages, you will find reflections on the Lonely Soul, the Seeking Soul, Brief Soul, Friendly Soul, and the Loving Soul—states of mind and living and longing we each experience over the course of a life.
Life & Soul offers something for lovers of poetry from all walks of life.
Praise for Slices of Soul, Book 1 in the Soul Poetry Series:
"I found my answer in this wonderful treasure-trove and have already read it three times." Robert Fear
"I found in Slices of Soul something approaching aesthetic bliss, a sense of being connected in some way to other states – like tenderness, kindness, ecstasy – where art is the norm." Colm Herron
"A stunning collection of poems that I read in one sitting! Unable to simply put this down until I had read the last. I love the clarity of the short poems, such clear images created in so few words or phrases. Many of them touched my heart and I will be giving them a 2nd and 3rd read!" Audrina Lane
It's so remote out here. Anything could happen …
A missed phone call in the night is all it takes.
When Carole's 18-year-old son goes missing, she breaks into Jayden's laptop to try to understand his life.
All too soon, Carole discovers just how little she knew her boy.
And when one lead after another dead-ends, the distraught mother has to face the unthinkable.
Sucked into a sticky web of deceit and lies, nothing is as it seems.
When your life turns inside out and upside down, who would you trust?
Short Erotic Fiction
From author, Harmony Kent, another best-selling collection of short erotic fiction that will tickle more than your taste buds and wet [sic] more than your appetite.
With a range of genres and styles, this book has enough steam for everyone.
WIGGING OUT—contemporary romance in 1000 words. Two strangers. A crowded platform. A collision. And a wig on the floor.
STORM CHASER—ménage à trois in 2000 words. A sabotaged tire. A raging storm. Passion mounts.
MOON-STRUCK—shifter romance in 3000 words. Trapped on a ship orbiting the moon, a horny astronaut falls for a hunky author who has a secret.
THE CLUB—contemporary romance in 4000 words. An invitation and a host, who is so much more than he seems, bring excitement, enticement, and a choice to make.
NUDIST CAMP—contemporary romance in 5000 words. An older woman. A younger man. A gossip discovers their secret tryst. What will happen when it all gets laid bare?
INITIATION—contemporary romance in 6000 words. A pretty daydreamer arrives for her first day at university. A brutal initiation, and a man with an unusual issue, leave her reeling. Strange, the places you find true love.
THE INCOMER—contemporary romance in 7000 words. A divorced beekeeper has spent her whole life in or around her local village. Then a city-slicker architect comes to town. When two worlds collide, a big bang is sure to follow. Can you have a frenemy with benefits?
DOWN AND DIRTY—contemporary romance in 8000 words. On the run from a sadistic ex-husband, Ellie flees to a remote mountain town and takes a job in the mines. Wary of men, she resolves to keep herself aloof, but mother nature has a way of having the last word and will, quite literally, make the earth move if she has to.
REUNION—contemporary romance in 9000 words. A school reunion looms. Not wanting to arrive sad and single, Molly talks her long-time friend Adam into going with her. While the music plays, the sparks fly.
SOUL MATES—supernatural romance in 10,000 words. A bereaved woman seeks solace in remote woodland. All too soon, she discovers that she's not as alone as she'd expected. And her heart isn't the only one that needs to mend.
READER ADVISORY: This book contains explicit sex scenes and language hot enough to melt your book. For mature readers only.
A Christmas Romance Novella
After a tragic accident one Christmas, Charlene loses her husband and her leg.
Scarred and damaged, the losses leave her lost and reeling, and a long recovery lies ahead of her.
When John, a hot young physiotherapist, comes into her life with his ripped abs and good-god good-looks, she can't imagine he'd give somebody like her a second glance.
Then she falls for him.
Can Charlene overcome all obstacles to gain back her life and find true love once more?
Find out in this fun-filled, clean Christmas romance novella from award-winning author Harmony Kent.
Creative Solutions for the Modern Writer is the perfect gift for the writer in your life. 
Do you want to be an author? Are you struggling to find inspiration? Do you ever find it difficult to put words on the page? Or are you simply looking for novel ideas? If so, then this book is for you.
This little guide will help you unlock your story ideas and fire your imagination. The text covers things such as writing from various prompts, to using Chess, Tarot, and even nursing Triage (and much more) for developing your characters, story, and plot.
From the award-winning author of Polish Your Prose: Essential Self-Editing Tips for Authors—an excellent companion text—Creative Solutions focuses on the creative side of writing rather than the technical. 
This book gives you the tools you need to make writing fun, as well as tips and techniques on creating characters and stories that will stay with you and your readers forever. 
Crammed with easy-to understand examples, this guide is for writers of every genre—both fiction and non-fiction, literary, and commercial. But most of all, it's about having fun and making friends with your muse. 
(Post-Apocalyptic Fiction)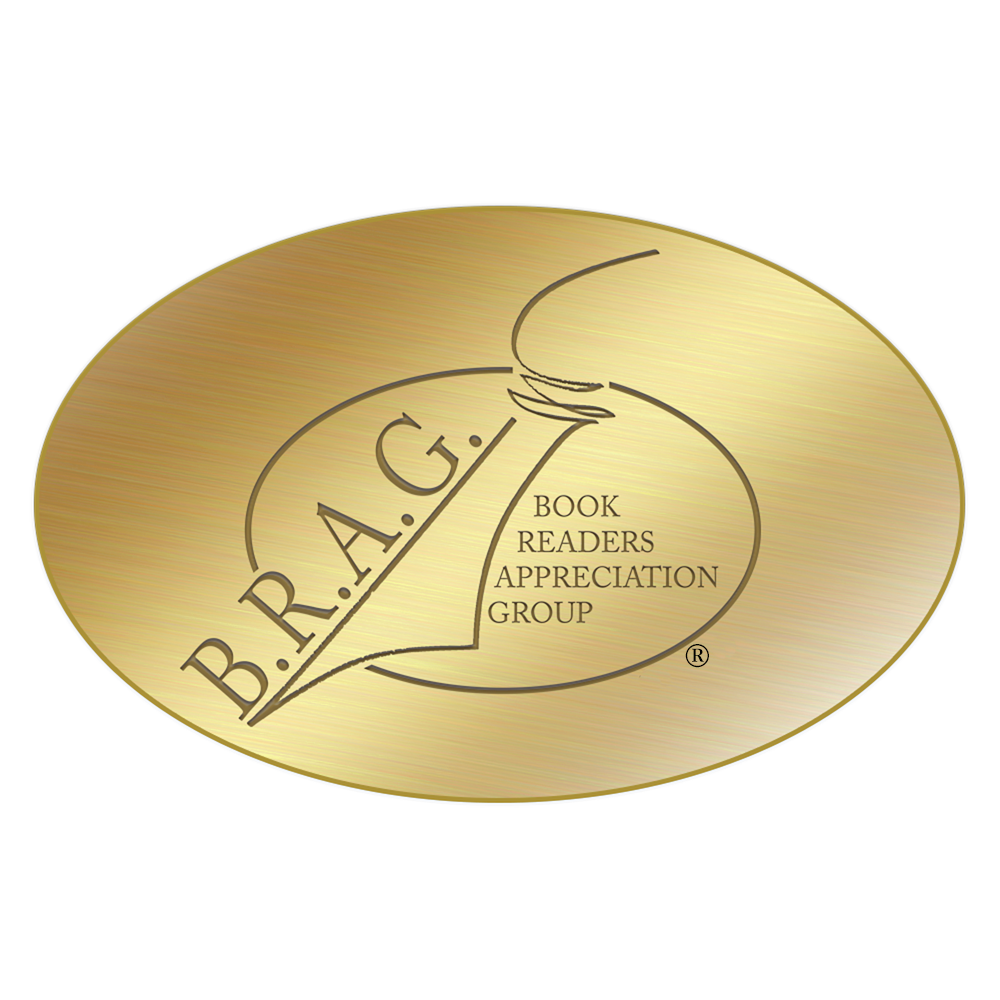 IndieBRAG Medallion Honouree
WHEN EVERYTHING FALLS APART, WHAT CAN YOU DO?
The year is 3040.
The location is Exxon 1, part of a six-planet system in settled space.
Determined to avoid the mistakes of old Earth, the surviving humans avoided democracy and opted, instead, for a non-elective totalitarian system.
The new way worked well, until now.
A crazy, despotic president releases a nano-virus on the population.
No one was ready for the fallout. It came anyway.
In this post-apocalyptic world, can you stay safe?
Praise for FALLOUT:
'If you like dark, dangerous, and a little bit demented, this is the novel for you.' … Staci Troilo
'Fallout by Harmony Kent is a dark, gritty, twisted apocalyptic story guaranteed to keep you on the edge of your seat.'… Mae Clair
(Erotic Romance)
 

SHE'S A HOPEFUL ACTRESS
Just when Emma thinks she's found love. Just when her big chance comes. Just as she finds a little confidence at long last. Right then, it all goes horribly wrong.
HE'S HER MENTOR
John believed he had found 'the one'. But the demons of his past wouldn't allow him to break the leash, and when he gets the wrong end of the stick, it just confirms all his old prejudices and hurts.
THEN THERE'S THE BIG MAN WHO CAN MAKE OR BREAK A CAREER, AND THE DEMANDS HE MAKES
Derek Prentis is his name. Coercion is his game. He's the man with the money. The big man who wants to keep Emma under his control and who will do anything to keep it that way.
THE PERFECT STORM OF ROMANCE, PASSION, AND GREED. AWAY FROM THE LIMELIGHT, IT'S ALL HAPPENING BACKSTAGE.
(Zen Musings)
'Happiness does not depend on what you have or who you are. It relies solely on what you think.'
Have you ever felt angry? Upset? Hurt? Overwhelmed? Not up to it?
This book, with its pithy teachings based in Zen, will help you find the jewel in the inevitable mud of life rather than wallowing in that mud.
Not only does each day offer us a new start, a chance to press reset, but so does each and every breath. It's never too late to be who you were meant to be, and your history doesn't have to keep you trapped. And nor do you have to waste endless energy on worrying about all that the future may bring.
Written in an engaging manner, Jewel in the Mud invites you to search within and make your world the way you want it to be. It doesn't give you strict instructions or homework, but instead, invites you to dive deeper, search further, and question your assumptions.
The book has handy thoughts for the week, and can be read in one go, weekly, or dipped into at random. In short, it has been designed to fit in with you and your needs.
Learn how to take control of your life with these Zen Musings.

Come.
Take a moment to delve into tales from the dark side, have fun with fantasy, dabble in dystopia, and court danger in a little science fiction.
These tales touch upon death, grieving, war, fresh starts, hope, courage, change, choices, and encouragement.
And then, after all that, you'll find the poems.
From the lonely echoes of an empty house to the soaring heights of unexpected love and joy and learning to live as free as clouds and water.
For each of us, a moment encompasses a lifetime and, yet, passes in but the blink of an eye. In but a moment, everything can change. And in this very moment, life beckons in all its potentiality.
When the shadows fall, what will you do?
A collection of short erotic fiction that will tickle more than your taste buds and wet more than your appetite.
With a range of genres and styles, this book has enough steam for everyone.
GREY MANCHESTER—contemporary romance in 1000 words. Will Nadine choose to drop her knife or her knickers?
DOUBLE TROUBLE—ménage a trois in 2000 words. After a dry spell, Sophia gets more than she bargained for with a solicitor and a teacher.
DRAGON KISSED—shifter romance in 3000 words. Jenna's life is fairly run of the mill until she has a flying accident. With a dragon. All is not as it seems in this fiery romance.
TRYST—contemporary romance in 4000 words. Polly pushes the boundaries on a workplace night out.
LOVE ON THE CORNISH LINE—contemporary romance in 5000 words. Becky falls flat on her face, and madly in love. Her weekly commute home proves to be anything but routine.
THE INLAW—contemporary romance in 6000 words. At 43, amputee Carla never expected in her wildest dreams to be called a MILF by a hot young stud. Trouble is, he's her son in law's brother. And young enough to be her son. Sparks fly when she's caught with her hands in the biscuit tin.
NIGHT NURSE—contemporary romance in 7000 words. Denise has only weeks left to live. What constitutes life, though? What fills the yawning hours of empty days? Who are you once the chemo and the cancer have stripped you bare? What to do?—Go out on a slow fizzle, or with a big bang?
OVERBOARD—contemporary romance in 8000 words. When Stella falls overboard in the middle of the Pacific, she gets more than she bargained for. Sharks and storms not withstanding.
ALIEN LIAISON—alien romance in 9000 words. When the military transport, Lunas Two, crash lands on Zorth, Jay is given the job of liaising with the locals. She's seen plenty of aliens in her four years of service, but never one as finger licking good as Lemo. How far will she have to go to keep the peace?
SAVING FACE—historical romance in 10,000 words. Non-related step brother and sister, David and Annalise, break all the rules in this steamy historical romance. Forced to live apart from the love of her life and into an arranged and loveless marriage, Annalise has to grow up fast. When all is lost, will she be able to save face?
READER ADVISORY: This book contains explicit sex scenes and language hot enough to melt your Kindle. For mature readers only.
Slices of Soul is a collection of contemporary poetry from author Harmony Kent that will both delight and call for deeper reflection. 'Phantoms' gives a gritty account of
pain
that you can never catch. 'Enough' expresses the contentment of Zen. 'Diamonds' shows the beauty to be found on a drab and rainy day. While 'The Alchemist' shows you how a guitar can turn lead into gold. This wonderful arrangement of fifty poems takes you from the abstract of Zen to the melody of
music,
and will reach into your mind, your heart, and your soul.
I killed someone, you see. I killed the girl, who used to be me. 
I'm Kate … Kate Charlesworth. I'm seventeen, and self-harming. This time I cut too deep, and I'm in hospital. I hadn't meant for it to be so bad—it just sort of happened. I needed a lot of distraction that day. 
You've had bad days, right? Days it hurts too much to think. Days you just wanna stay in bed. Days when the world needs to go away for a while. Right?
What do you do when you've hit rock bottom? When there's nowhere left to turn? 
This one little mistake lands me back on a psych unit—the last place I wanna be. Only this time, the nurse I end up with isn't content to stick on a band-aid and send me home. She wants me to face my demons. But to do that, I'll have to face who I am … who I used to be … I'll have to find Katie.
Essential Editing Tips for Authors

Polish Your Prose is a powerful new guide that gives essential editing tips for authors. Lots of books have been written on the art of writing, and here—at last—is a guide that will teach you the essential techniques of editing your own book. This will help you turn a promising manuscript into a published novel. And, it does this without the jargon. You don't need to know all the grammatical terms in order to make use of this book. You don't need to know the definition of a split infinitive, a comma splice, or a 'to be' verb, as this manual explains these in detail in easy to understand terms, and a lively and engaging style. 
Chapters on Passive Writing, Tense, Point of View, Dialogue, and other techniques take you through the same processes an editor would go through to polish and perfect your manuscript. Good writing is nothing without good editing. Learn the secrets of good editing and writing with this essential author reference, which offers so much more for so much less.
Harmony Kent is an award winning author, and accomplished editor and proofreader. Her passion is helping Indie Authors to successfully achieve their goals and dreams.
My second book …
IndieBRAG Medallion Honouree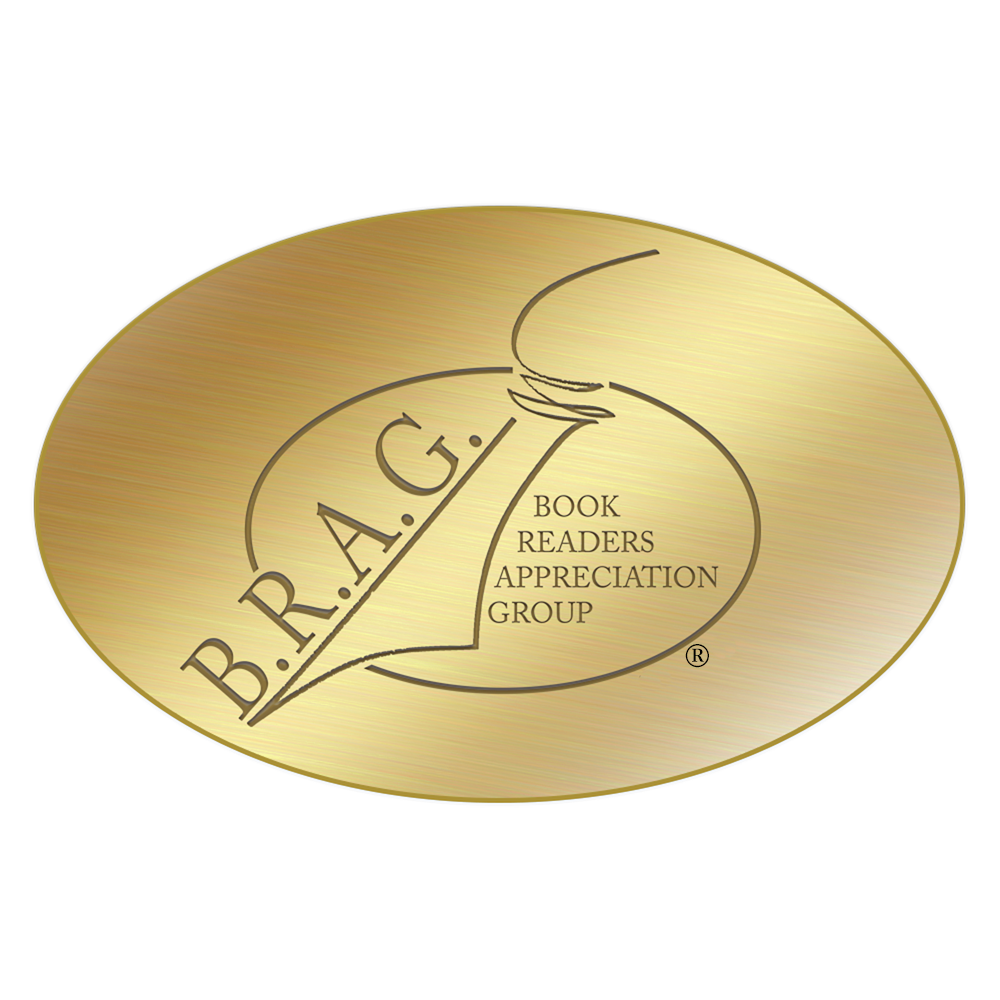 You are being arrested for the murder of your husband…You have a secret you can't tell…The evil is gathering…
The Wenstrops have it all: health, wealth and happiness. But then it all begins to fall apart. Helen is arrested for murder, yet is either unable or unwilling to give a defence. During her detention, vital evidence goes mysteriously missing and tensions are running high. Helen finds herself surrounded and yet alone: not knowing who she can trust or how she can tell her enemies from her friends. Helen has to work through her self-doubts and fears, in order to know whether her suspicions and misgivings are valid or simply products of an overwrought mind. There are those who would like to encourage her confusion, and those who would help her – but how to know one from the other? And then there are those who actively mean her harm. Meanwhile, malignant forces in the forest are gathering power, ready for a final assault. Helen finds herself in a battle of life and death, and faces having to lose everything in her attempts to thwart the evil that has insinuated itself into her very existence – but is she ready to make the ultimate sacrifice?
This sensational second novel by acclaimed author Harmony Kent will have you alternately laughing, crying and gripping the edge of your seat as this roller coaster ride of a plot unfolds. It will keep you guessing through its many twists and turns, and hijack your attention right up until you turn the final page. This book has it all: murder, intrigue, the supernatural, a broken marriage, a love affair, courage against impossible odds, suspense, and high drama.
The Glade is an IndieB.R.A.G.Medallion honoree!
My first book …
There is a World not too Far Away …
Beneath the north sea a land of magic lies undetected. The lives of many are drawn inexorably closer together in a race against time, as both energy companies and evil beings attempt to destroy the magic which is protecting not just this land but all worlds. The unwitting protagonists have no idea of how suddenly and irrevocably their lives are about to change.
It is a race against time to try and recover the lost necklace, Brisingamen, which holds the ancient power of the Goddess Freya, and to prevent the undersea drilling from taking place. Are Aart, Matthias, Gemma and Dirck up to the challenges they now must face?
Here there be Dragons, and all manner of Creatures …